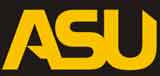 A new ultrasound device is finding a home as both a diagnostic aid and education tool by physical therapy students at Alabama State University (ASU). The students recently received the opportunity to work with the new device, which is designed to perform as a diagnostic ultrasound machine for post-surgery treatment of ASU athletes.
A news release from the university notes that its department of physical therapy is now among fewer than 10 programs offering students real-world experience in the use of a diagnostic ultrasound machine.
According to the release, the machine is currently in use as a training tool for students and also as part of post-surgery treatment for ASU athletes. The machine serves as an educational and clinical tool, says Julian Magee, DPT, PT, ATC, ASU physical therapy program alumnus, assistant professor physical therapy, and liaison to the ASU athletic department.
"As a clinical tool, it can help in the diagnosis or recognition of musculoskeletal injuries, such as tendon tears, some bone injuries, ligamentous injuries, etc. As an educational tool, it can be used to visualize structures in the human body that will allow students to have better understanding of courses such as Gross Anatomy and Functional Anatomy, as well as other classes," Magee adds.
Steven Chesbro, PT, DPT, EDD, GCS, dean of ASU's College of Health Sciences, echoes Magee's sentiments, adding that the machine allows students to gain both practical and theoretical experience. "This technology also allows the faculty and students to engage in new and exciting research related to the use of diagnostic ultrasound in clinical practice," Chesbro says.
The machine may also offer increased benefits to both ASU athletes and the community at large, Magee says, as it would allow the DPT program at ASU to host conferences and continuing education seminars and consult with local hospitals, clinics, and physician groups.
Source: Alabama State University