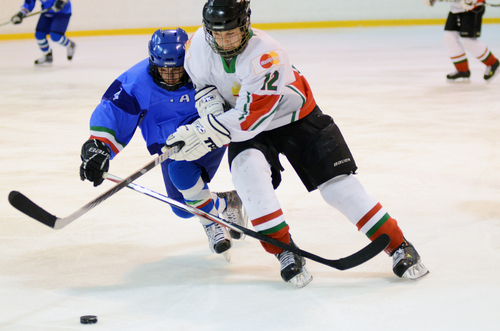 A move for enforcement of new rules against aggressive play among young hockey players will help reduce the incidence of devastating injuries to the spine and brain, according to a new report by researchers in Canada.
The study demonstrates that an intervention to reduce aggressive acts commonly seen in hockey, such as "bodychecking," have the greatest potential to make the sport safer at the youth level. According to the report in the Canadian Medical Association Journal, bodychecking has helped push up rates of spinal cord injuries among hockey players over the past 15 years. The study also notes that 15% of all injuries among players age 9 years to 16 years are brain injuries.
Researchers observed that hostile, aggressive acts were the primary cause of injury in one-third of the games in which an injury resulted.
The landscape is similarly dangerous for older players. "Among high school students in Minnesota who played varsity ice hockey, those who played to relieve aggression were 4 times more likely than other players to experience a concussion," the authors write. "These findings highlight the association between aggressive behavior and injury in ice hockey."
Several actions can improve the situation, according to the report, including a shift toward different rules and better enforcement. The study also notes that universal education, structural changes in hockey governance, incentives for safe play and disincentives for unsafe play can all play a role in making the sport safer.
Source: Canadian Medical Association