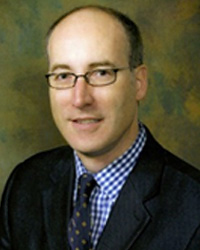 Recent findings about the degeneration of knee cartilage shows the condition accelerates among the very active as well as the very inactive. Thomas M. Link, MD, PhD, and Chief of the Musculoskeletal Imaging Section in UCSF's Department of Radiology and Biomedical Imaging (picutred at right) says modified lifestyle may alter the evolution of knee osteoarthritis.
During the annual meeting of the Radiological Society of North America (RSNA) in Chicago, Link described a study expanding on earlier work that showed an association between physical activity and cartilage degeneration.
In the new study, Link and his colleagues looked at changes in knee cartilage among a group of 205 middle-aged adults over a 4-year period, taking magnetic resonance imaging (MRI)-based measurements every 2 years to track early degenerative changes to the cartilage in their knees over time.
What the researchers found is that the patients who were the most physically active showed accelerated degeneration of knee cartilage over time. Participating frequently in high-impact activities, such as running multiple hours per week, appeared to be associated with a higher risk for development of osteoarthritis. Those who had very low levels of activity also had accelerated degeneration and higher risk.
"Based on these results, moderate physical activity levels appear most beneficial to prevent cartilage degeneration in patients at risk for osteoarthritis," said Link. "Lower impact sports, such as walking or swimming, are likely more beneficial than higher impact sports, such as running or tennis, in individuals at risk for osteoarthritis."
At the early stages of osteoarthritis, cartilage changes are reversible, and people who are at higher risk for osteoarthritis because of knee injuries, surgery, a family history of total joint replacement or obesity can reduce their risk for cartilage degeneration by maintaining a healthy weight and avoiding risky activities and strenuous, high-impact exercise, Link said.
"Physical activity is a modifiable lifestyle factor, which may impact cartilage degeneration and thus the evolution of osteoarthritis," he said.
By 2030, an estimated 67 million Americans over the age of 18 are projected to have physician-diagnosed arthritis.
Source: University of California, San Francisco