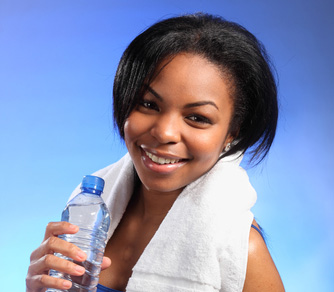 Complications associated with hair care are reported by nearly one-third of African-American women as the reason for low levels of exercise among this population, according to research conducted by Wake Forest Baptist Medical Center, Winston-Salem, NC. Statistics provided by the Centers for Disease Control and Prevention indicate that four out of five African-American women (80%) are overweight or obese.
The research study led by Amy J. McMichael, MD, professor of dermatology at Wake Forest Baptist, surveyed 123 African-American women age 21 years to 60 years to measure the statistical significance of relationships between hair care practices and physical activity. Among the survey respondents, 37.9% stated they avoid exercise at times as a result of issues related to hair care. Also, 50% of the respondents indicated they have modified their hairstyle to accommodate exercise.
"I treat a lot of African-American women in our clinic and had noticed how many of them are overweight, and I wanted to know why," McMichael was quoted in an article reported by Newswise. "I'm treating them for dermatology-related issues, but as a doctor this was even more concerning because excess weight puts these women at risk for hypertension, diabetes, and other serious problems."
Some African-American women use heat straighteners or chemical products to straighten their hair. Both processes can be time-consuming and leave hair fragile. "They can't just easily wash their hair after exercise because of its fragility," McMichael explains.
[Source: Archives of Dermatology, Newswise]