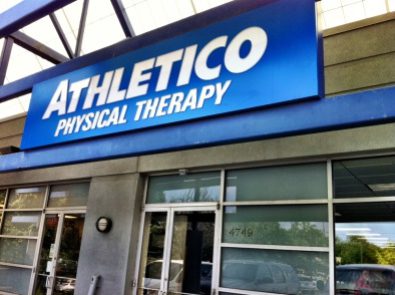 A recent news release reports that a new partnership has been formed between the Big Ten Conference and Athletico Physical Therapy, headquartered in Oak Brook, Ill. The partnership designates Athletico Physical Therapy as the official physical therapy provider of the Big Ten Conference.
Athletico Physical Therapy notes that it will be providing its insight into sports medicine services for the Big Ten Men's and Women's Basketball Tournaments that take place in Chicago, Ill. The release also states that for each tournament held in Chicago, Athletico will coordinate the medical services for tournament coverage. The organization will also provide courtside athletic trainers to assist with the sports medicine staff of respective Big Ten schools.
Mark Kaufman, president and founder, Athletico, articulates the organization's pride in being chosen as the, "official physical therapy provider of such a great conference that embodies loyalty, integrity, and tradition to its current students and alumni base," Kaufman says.
According to the release, the long-term partnership includes marketing exposure for Athletico at the Big Ten Conference's Men's and Women's Basketball Tournaments and Football Championship Game as well as digital media support throughout the Big Ten athletic season.
Scott Bailey, general manager, Big Ten Sports Properties, a company that reportedly develops corporate partnerships for the Big Ten Conference, adds that it is excited to begin its relationship with Athletico, "Athletico has a proven history of producing exceptional patient outcomes, and we look forward to bringing that tradition to the Big Ten's fans and championship events," Bailey says.
Source: Athletico Physical Therapy