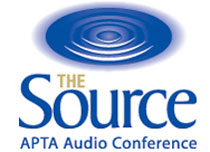 A live audio seminar, slated for December 6, offers listeners the opportunity to learn more about rehabilitation robots and their role as technology tools to assist physical therapists (PTs) in the evaluation of patients, to optimize the delivery of high-intensity movement treatments, and assist with mobilization. The "Robotics and PT: The New Age of Function, Movement, and Recovery" course reportedly provides a look behind the curtain at current designs, innovative uses, and future potential of robots and physical therapy.
The course aims to showcase advances in robotics as it outlines common robotic properties and characteristics, discusses lower and upper extremity robotics, offers a description of rehabilitation robots, and addresses the trends in research and evidence supporting robotics. A recent news release from the American Physical Therapy Association (APTA) adds that course presenters Melissa Pullia, PT, MSPT, ATP, and Brenda Hyland-Miller, PT, MBA, are slated to present cutting-edge applications of technology focusing on maximizing patient care.
Course objectives include enabling participants to describe current robotic rehabilitation technologies used and the role of physical therapy practice, and to appraise research evidence across upper- and lower-extremity robotic technologies.
The course offers 0.2 CEUs, awarded upon successful completion of a multiple choice test and is available through The Source, APTA Audio Conference.
For more information, click here.
Source: APTA