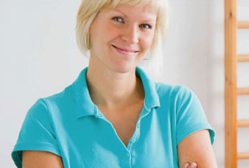 Travel therapy job provider Onward Healthcare, Wilton, Conn, recently released a state-by-state physical therapists salary guide, which compares the annual salaries for permanent physical therapist positions to the yearly equivalent earned by travelers. Described as the first publication of its kind in the industry, the salary guide is available to view or download in an infographic format.
Included in the guide is data from the Bureau of Labor Statistics and Payscale.com, juxtaposed with Onward's own in-house data for PTs and physical therapist assistants. According to the report, when adjusted for cost of living, states including Iowa, Minnesota, and Texas stand out as exceptionally high-paying areas. There, travel PTs are reportedly paid more than those working in Delaware and nearly as much as they would earn in California.
"This guide lays bare something that many who work in physical therapy don't fully realize—just how much more there is to be earned in a traveling position," John Martins, president of Onward Healthcare, says. Michael Dennis, vice president of Allied Staffing at Onward Healthcare, adds that a PT can also work as a "local" traveler. "For example, if you're a PTA in Mississippi, and you switch from a permanent position to a traveling one, it's feasible that you could double your salary—while still living in the same state," he says.
Learn more about Onward Healthcare at www.onwardhealthcare.com.
[Source: Onward Healthcare]