Special guest Deborah Lechner, PT, MS, Founder and President of ErgoScience Inc, Birmingham, Ala, introduces the elements of an effective job analysis and how they are used throughout the workplace. Ms. Lechner discusses the importance of using methods that measure the physical demands of jobs compared to self-reporting techniques, and how they can help resolve misconceptions that may be held both by employers and employees about a job's requirements.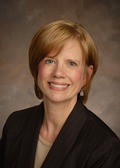 Deborah Lechner, PT, MS
Deborah Lechner is Founder and President of ErgoScience Inc, Birmingham, Ala. She has more than 30 years of clinical experience as well as an extensive research background. From 1988 to 1993, Lechner developed and validated a state of the art functional capacity evaluation (FCE), the Physical Work Performance Evaluation (PWPE), as part of her research responsibilities as a research associate professor with the Division of Physical Therapy at the University of Alabama at Birmingham (UAB). When the results of the research were found positive, ErgoScience® was formed to commercialize the testing protocol. In addition, Lechner has developed a job analysis process, the Quantitative Job Demands Analysis (QJDA) and studied it's reliability and validity in conjunction with the US Department of Labor.
Lechner brings to the FCE and Job Analysis processes a solid grounding in biomechanics and kinesiology from her experience with computerized gait analysis and her university-based teaching responsibilities in kinesiology. Her graduate training at the Massachusetts General Institute also has had a powerful influence on her approach to test development as the program emphasized standardization, objectivity, reliability and validity in clinical measurement. More about Lechner can be found online.