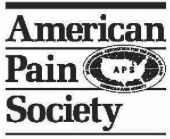 Research appearing in The Journal of Pain indicates that yoga may serve as an effective treatment for neck pain and may also offer additional benefits, including improved quality of life. According to study authors, Iyengar yoga has also exhibited effectiveness in other pain syndromes, such as low back pain.
In the study, which encompassed 77 volunteer patients, researchers assigned 38 participants to the yoga group and assigned 39 participants to a group treated with exercise. Following am unexpected participant drop-out rate, the study sample was reduced to 25 patients in the yoga group and 28 patients in the self-care exercise group. Researchers asked participants to complete a standardized questionnaire at the outset of the study, after 4 weeks, and after 10 weeks.
The results suggest a significant and clinically important reduction in pain intensity in the yoga group. Researchers hypothesize that yoga may enhance both the toning of muscles and releasing of muscle tension. The resulting relaxation responses could potentially reduce stress related muscle tension and modify neurobiological pain perception.
Based upon these results, researchers reportedly concluded that Iyengar yoga could prove to be a safe and effective treatment option for chronic neck pain.
Source: American Pain Society