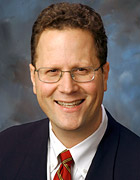 Although female athletes are more likely than males to suffer serious anterior cruciate ligament (ACL) injuries, Loyola University Medical Center, Maywood, Ill, orthopedic surgeon Pietro Tonino, MD, says many of these injuries can be prevented with pre-season conditioning and proper landing techniques. The sports medicine specialist has reportedly seen an increase in knee injuries in female athletes with basketball season underway.
Although it is not certain why female athletes are more prone to ACL injuries, one reason might be related to how they jump, Tonino says. Due to the shape of the female pelvis, women tend to land from a jump with their knees locked, which can put added pressure on the knee. They also tend to be more knock-kneed, with knees close together and the ankles far apart.
Minor ACL tears can usually be treated non-surgically, however significant tears require surgery and approximately 6 months of rehabilitation. "Unfortunately, a reconstructed knee will never be as good as the God-given knee," Tonino says. "So we should be doing all we can to prevent these injuries in the first place."
To reduce the risk of ACL injury, Tonino says female athletes should slightly bend the knees and hips when landing from a jump, positioning the buttocks as if about to sit rather than stand and landing on the forefoot instead of the heel. He also recommends athletes participate in summer programs that teach conditioning and injury-prevention techniques. According to the American Orthopaedic Society for Sports Medicine Web site, athletes should return to play only when cleared by a health care professional.
Source: Loyola University Medical Center